WR Gay Pest Control Pty Ltd are members and meet the compliance requirements with the organisations listed below. Couple this with over 59 years of industry experience you are ensured to get the best service possible. We take our pest control accreditations seriously. It is imperative and take pride in the fact that our technicians are fully trained and meet the industry standards.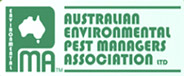 AEPMA
The Australian Environmental Pest Managers Association (AEPMA) is the peak association of the Pest Management Industry in Australia. It is also a division of FAOPMA representing the pest management industry throughout Asia and Oceania.
---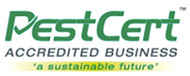 PestCert
PestCert is an Industry accreditation program specifically for companies that meet a benchmark in quality and operational systems. They are also audited for compliance by an independent third party auditor.
---

HIA (Housing Industry of Australia)
We have been a member of HIA since 1995 and our industrial arrangements are registered. We are fully compliant with the National Code of Practice for the Construction Industry.
---
Timber Pest Inspectors Registration Board
This is the national registrar of companies and inspectors who can carry out inspections to the Prior to Purchase Timber Pest Inspections Code of Practice.
---
ISO 9001 QA
Certified ISO 9001 Quality System in place and audited by independent 3rd party auditors.
---